Electronics Cooling – 6000/9000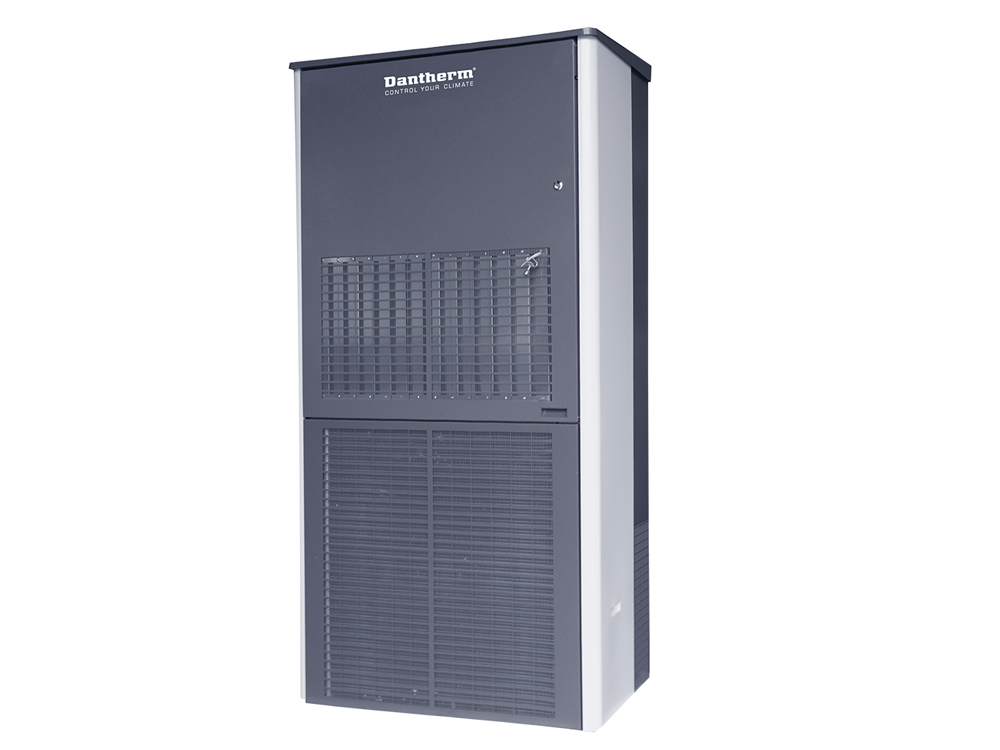 Zoe INTL Combo Cooling solution combines free cooling and air conditioning to provide the most energy-efficient cooling and generate huge savings. The solution is designed to save energy in normal running mode and has the advantage of back-up air conditioning in very warm climates.
Features​
​—Energy-efficient cooling systems
Total heat management with free cooling, active cooling and heating
—Easy installation in indoor and outdoor shelters and enclosures
—Protection against dust, water, sand, leaves and snow
—Emergency cooling mode in case of power outage
—Digital controller for full thermal management and surveillance and changeable settings
Controller
​Built-in microprocessor controller – Zoe INTL CC4
Changeable settings of e.g. cooling set point, heating, installed with high-temperature alarm, filter guard pressure etc
Two galvanically insulated alarm outputs for warning, fault, high/low temperature, filter, fan failure, door switch or fire/smoke
Digital input for smoke/fire alarm, door switch and one additional
—Data logging and change of control parameters via SD Card
Applications
Telecom Cooling
With more than ​20 years of developing and producing cooling solutions for the Telecom industry, Zoe INTL knows the business and the challenges met by network operators and suppliers.​
Drive down costs, maximise uptime
Our solutions are customised for the Telecom industry and provide reliable, energy-efficient heat removal from shelters, cabinets, enclosures and rooms containing temperature-sensitive electronic and telecommunications equipment.
This makes Zoe INTL the preferred partner for electronics cooling and substantiates our position as the leading global supplier of climate control solutions.
Leaders in Innovation
Zoe INTL is committed to finding new ways to meeting your cooling requirements while lowering energy consumption. Our analysts, customer specialists and R&D team constantly work to challenge the status quo and innovate our solutions to deliver even greater value.
The Zoe INTL manufacture dehumidifiers in a range of sizes to suit any space. Whatever you need, Zoe INTL, Calorex, Dantherm, Aerial and Master have the solution.
​All products are supported by an in-house applications department and nationwide service network.