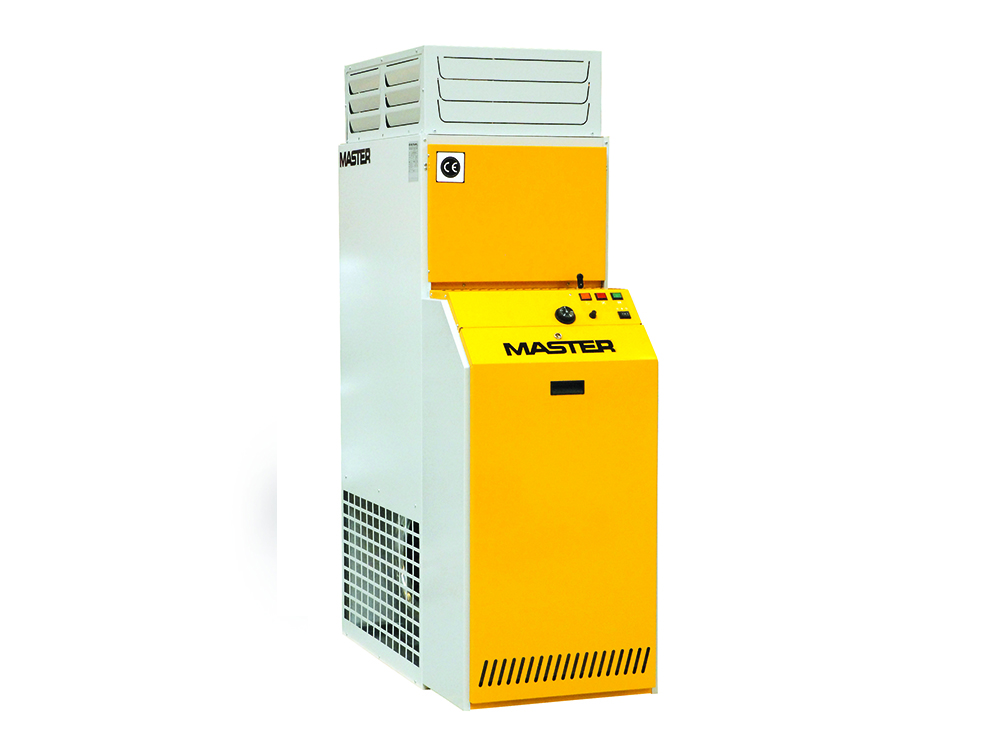 The Master BF 35-75 range allow a very easy installation, almost plug and play.
Features
Large built-in oil tank with filter
Integrated burner with electronic flame control and photocell cut-off
Fan limit thermostat with automatic reset
Summer-winter switch for ventilation only
Centrifugal fan
Stainless steel combustion chamber
Excellent heat insulation with detachable panels
Wide inspection doors for easy cleaning
Built in thermostat
Applications
Industrial applications
Sport facilities
Workshop and warehouse space heating
Applications
Whole Solutions for Leisure Centres
Zoe INTL can provide whole building solutions for leisure centres. Not only do we have products to dehumidify and ventilate pool halls, we can also provide ventilation for other spaces in the building including the foyer, changing rooms, gym or fitness rooms and restaurant areas.
Fresh air or dehumidification solutions for your pool
Zoe INTL and Calorex have 40 years of experience and are well known for their extensive knowledge of swimming pool air handling unit applications. With the coming together of both companies, we are in the unique position of being able to offer the two proven technologies for environmental control.
We can now provide a solution that is tailored to the individual requirements of your pool project as we have the options of fresh air dehumidification with heat recovery from our Zoe INTL range and heat pump dehumidification with air to air and air to water heat recovery from our Zoe INTL Delta and HRD ranges.
Non-pool ventilation solutions
The WD range are high quality but affordable air handling units, available in a variety of specifications and flexible configurations. They are designed for non-pool applications and are ideal for the leisure industry.
Applications
​The competitively priced commercial ventilation units are perfect for general commercial developments, office buildings, multiplex cinemas, hotels, concert halls, shopping centres, restaurants and gyms.
All products are supported by an in-house applications department and nationwide service network.